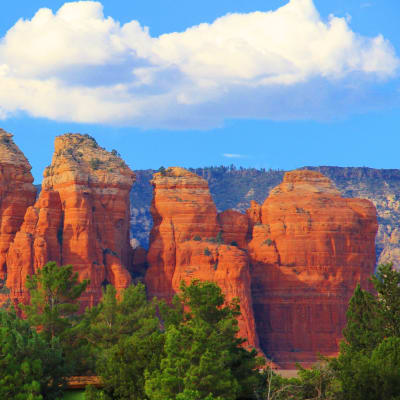 Sedona Adventures
Sedona is a magical place with many fun and exciting things to do. We suggest you try to stay with us for at least 3 days if you can. Don't forget to schedule time for just plain relaxing and enjoying each other.
With all of the wonderful things to see and do while you're visiting Sedona, so many choices can sometimes be confusing. We list some of our favorite activities and things to do, but it's a good idea to connect with our Complementary Concierge to find the perfect activities for you. We suggest that you visit the websites of our favorites, but when it comes time to schedule everything, let us do it for you and take the worry out of planning your stay.
If you want to get out and see the sights and have an adventure, you can hike one of Sedona's many spectacular trails or go on a guided tour. Our top choices include:
Sedona AZ Jeep Tours
Take a Pink Jeep Tour on rugged, scenic, and historic trails. For over 50 years, Pink Jeep Tours has been providing the most talked about off-road family adventures in the Southwest.
Sedona AZ Spiritual Tours
Connect with Kurt Raczynski and Mariposa Obsidiana of Inner Journeysif you are looking for energy work, spiritual healing, or sacred ceremonies. Inner Journeys can organize a complete spiritual and sacred retreat for you.
Sedona AZ Hot Air Balloons
Float above the red rocks in a hot air balloon with Red Rock Balloons. Afterwards, enjoy some champagne, fruit and a Danish pastry. This is a memorable way to see the beauty of Sedona.
Sedona AZ Horseback Riding
Take a horseback ride on a 44,000 acre turn-of-the-century working cattle ranch at the M Diamond Ranch. There are many types of rides to take while you are enjoying the wonderful scenery. They also offer a Complete Cowboy evening with a trail ride, steak dinner and music! Worth the trip!
Sedona AZ Helicopter Tours
Take an exhilarating, visually stunning Helicopter ride with Arizona Helicopter Adventures. Choose from the Red Rock Round-up Tour, Ancient Ruins Tour, Sedona Deluxe Tour (a great one for you photographers), and a Jeep/helicopter tour combo, or create a custom tour of your own.
Sedona AZ Jeep Tours
If you're feeling independent and adventurous, rent a jeep and do your own tour with Barlow Jeep Tours. Rent a Jeep and do touring your way.
Sedona AZ Wine Tasting
Sedona Adventure Tours will take you on a 'water-to-wine' trip – float down the Verde River and then have a tour of Alcantara Vineyard
Sedona AZ Mountain Biking
Rent mountain bikes and explore the great outdoors with Over the Edge Sedona Bike Shop nearby in West Sedona. Get good advice about trails and conditions.
Grand Canyon Tours
Experience the old west by taking the train from Williams to the Grand Canyon on the Grand Canyon Railway. There are also tours that leave daily from Sedona going to the Grand Canyon.
Sedona AZ Train Rides
Ride the Wilderness Train on the Verde Canyon Railroad along the meandering Verde River.
Sedona AZ ATV rental
Explore the trails yourself by renting an ATV or Tomcar with Sedona Off-Road Center.
Jerome AZ Haunted Tour
Tours of Jerome will take you to the mile high town of Jerome built on the side of Cleopatra Hill and sits on what was once a huge deposit of copper, gold and silver. Immigrants from around the world eagerly came to work and perhaps even "strike it rich". Now you can walk through the old neighborhoods feeling the presence of times past while viewing the unique artwork and craftwork of local artists. You will also delight in the service and wonderful food served in Jerome's quirky restaurants.
Wildlife Parks in AZ
Located in Williams, AZ, Bearizona Wildlife Park allows visitors to drive into the 'wilderness' and witness herd and pack life from the safety and comfort of a private vehicle.
Lions, Tigers, and Giraffes…Oh my!! Out of Africa is in Camp Verde that also offers the only predator zip line tour in the country!!
If you would like to play a round of golf with world class views, check out the courses on the Golfing section of our site.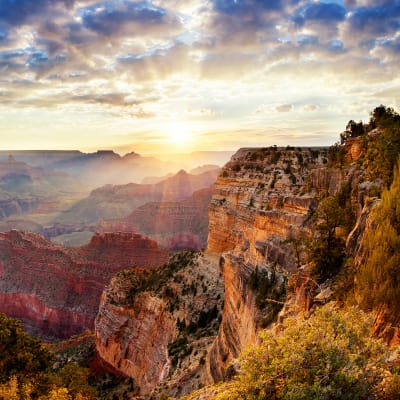 Grand Canyon
The South Rim of the Grand Canyon is open all year round, 24 hours a day, 365 days a year. The summer months are very busy. Fall and winter show a different side of Grand Canyon. During those seasons, you are more likely encounter much less traffic. You will also find it easier to get reservations for rooms, campgrounds, tours and other recreational activities. Visitor services are available year round. For more detailed information on various Grand Canyon tours, call ourComplimentary Concierge Services – 800-923-2282. We will give you suggestions for the best visitor tours. Check out our Adventure page where you can find tours which fly over the canyon in a plane, helicopter, or ride into the canyon on the back of a mule or horse to the bottom of the canyon.
A free shuttle bus system operates in the Grand Canyon Village area. Make your visit easier by parking your car at the Visitor Center and using the free shuttle buses to get around the village.
If you would like to check out all the information on the South Rim, the website has maps and all the information you will need.
Grand Canyon's South Rim is approximately 119 miles from Alma de Sedona. Take 89A to I-40 west to Highway 64. Take Highway 64 north directly to the South Rim.
To determine road conditions, call Grand Canyon National Park 928-638-7888.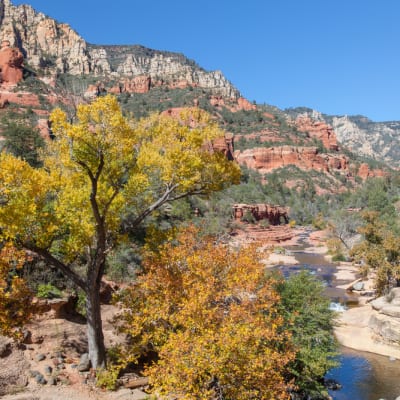 Parks & Monuments
There are so many beautiful state parks and monuments to see within just a few miles of the Inn. Pack a picnic, grab your hiking shoes and sunscreen and enjoy the outdoors.
We have put together a list for you that includes national parks and monuments in the local area. If you are looking for other parks or monuments farther away, or you would like more information on what we have listed, here is a link to theArizona State Parks Website Fees and hours vary for each park and this information is included on the parks' websites.
Red Rock State Park is a 286 acre nature preserve and environmental education center with stunning scenery. Trails throughout the park wind through manzanita and juniper to reach the rich banks of Oak Creek. Green meadows are framed by native vegetation and hills of red rock. The creek meanders through the park, creating a diverse riparian habitat abounding with plants and wildlife. This riparian habitat provides the setting and the opportunity for the park to offer a focus on environmental education. Red Rock offers a variety of special programs for school groups and private groups.
Slide Rock State Park is named after the famous Slide Rock, a stretch of slippery creek bottom adjacent to the homestead. Visitors may slide down a slick natural water chute or wade and sun along the creek. The swim area is located on National Forest land which is jointly managed by Arizona State Parks and the U.S. Forest Service.
During summer months Slide Rock experiences extremely high visitation. The parking lot will typically fill up from late morning through early afternoon. Access to the park may be temporarily unavailable – so get there early.
Jerome State Historic Park where the Douglas Mansion has been an eye-catching landmark in Jerome since 1916, when James S. Douglas built it on the hill just above his Little Daisy Mine.
Douglas designed the house as a hotel for mining officials and investors as well as for his own family. It featured a wine cellar, billiard room, marble shower, steam heat, and, much ahead of its time, a central vacuum system. Douglas was most proud of the fact that the house was constructed of adobe bricks that were made on the site.
He also built the Little Daisy Hotel near the mine as a dormitory for the miners. The concrete structure still stands.
The developed portion of Dead Horse Ranch State Park covers 423 acres. The 3,300 foot elevation accounts for the mild temperatures that are ideal for camping, mountain biking in the Coconino National Forest, hiking along the Verde River, canoeing, picnicking, fishing, or just wading in the cool water.
It also offers trailhead access to the Dead Horse Trail System, located on adjacent Coconino National Forest land. The ranch was originally named by the Ireys family, who sold the land to the state of Arizona to become a state park.
Special events include the annual Verde Valley Birding & Nature Festival in April, Verde River Day in September and various field trips led by nationally recognized experts.
In 1986, the state purchased the area that is now known as the Verde River Greenway State Natural Areabetween the Tuzigoot and Bridgeport bridges. The nearly 180-mile long Verde River is a significant resource in Arizona. It is one of the desert's last free-flowing rivers sustaining a large regional wildlife population and a lush riparian community. The 3,300 foot elevation means mild temperatures for hiking along the Verde, canoeing, picnicking, fishing, or just wading in the cool water.
Use Dead Horse Ranch State Park as your base camp to enjoy the hiking, canoeing, and natural surroundings of the Verde River Greenway.
I know I said we were staying within the local area, but I just could not resist adding the Riordan Mansion State Historic Park to the list. Built in 1904 for two Riordan families, Riordan Mansion is an impressive reminder of gracious living in a small, territorial logging town. Your guide will lead you through a pristine historic home filled with original artifacts, handcrafted furniture, and personal mementos of the Riordan families. The impressive home contains an exceptional collection of Craftsman furnishings with appointments by Edison, Stickley, Ellis, and Steinway. Tour size is limited and reservations are highly recommended.
Experience life through the eyes of a frontier soldier atFort Verde State Historic Park. The fort was a base for General Crook's U.S. Army scouts and soldiers in the 1870s and 1880s. Today visitors can experience three historic house museums, all furnished in the 1880s period, that are listed on the National and State Register of Historic Places. The park offers picnic tables, restrooms, RV and tour bus parking, and is ADA Accessible. This park is on a 5 day schedule.
Gaze through the windows of the past into one of the best preserved cliff dwellings in North America.Montezuma Castle National Monument is a 20 room high-rise apartment, nestled into a towering limestone cliff, tells a 1,000 year-old story of ingenuity and survival in an unforgiving desert landscape.
A self-guided, 1/3-mile loop trail leads you past an incredible 5-story cliff dwelling, through a beautiful sycamore grove and along spring-fed Beaver Creek, one of only a few perennial streams in Arizona. Don't forget to visit the Montezuma Well in the area.
Spend a few hours and discover the incredible legacy of an ancient people at Tuzigoot National Monument. A self-guided, 1/3-mile loop trail leads you around and through an incredible 110 room pueblo. The trail also offers outstanding views of the Verde River and Tavasci Marsh.
Another 1/2 mile round trip trail takes you to a beautiful constructed overlook of Tavasci Marsh.
Homolovi State Park now serves as a center of research for the late migration period of the Hopi from the 1200s to the late 1300s. While archaeologists study the sites and confer with the Hopi to unravel the history of Homolovi, Arizona State Parks provides the opportunity for visitors to visit the sites and use park facilities including a visitor center and museum, various trails and a campground. Several covered picnic tables are located throughout the park. Pullouts provide the opportunity to observe wildlife in this park of over 4,000 acres at an elevation of 4,900 feet.
"Homolovi" is Hopi for "Place of the Little Hills" — the traditional name for Winslow, Arizona.
You will definitely need more than a weekend to see all the beautiful sites in the area, and, as you can see, the national parks and monuments in this part of Arizona are very different. You may need a jacket in Jerome, a bathing suit at slide rock, and a life vest on the river. Be prepared and have fun.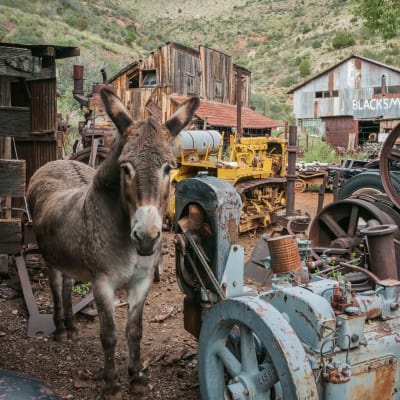 Jerome
About 20 miles south of Sedona is the famous mining town of Jerome. It is an interesting historical town to visit. The history of the Verde Valley, which includes Jerome, notes that the region was occupied by the Sinaguas, Hohokams, Anasazis and Apaches. They were mining the rich mineral resources in these Black Hills as far back as the 16th century.
When the Spaniards, led by Antonio de Espejo, came looking for gold and silver, the Indians showed them their mines where they were digging for copper. They did not indicate that there were also big deposits of gold and silver. The Spaniards, thinking there was only copper in those mines, moved on.
In 1876, a U.S. Calvary scout recognizing that there was potential for gold in the mines, staked a claim. When word got out, more people followed. In 1883, investors bought the claim and Montana Senator William Clark leased the mining rights. Six years later, he bought control of the claim to form the United Verde Copper Company, becoming one of the richest men in Arizona within 20 years. One billion dollars in copper, gold, silver, zinc and lead were extracted from the mines.
Below the Mingus and Woodchute Mountains, where the mining was done, is a hill called Cleopatra. This is where the town of Jerome was built sitting on the side of the hill (and sometimes, sliding down the side of the hill.)
In 1912, James S. Douglas purchased the Little Daisy Mine and in 1916, he built his residence nearby to provide a hotel for mining officials, investors and his own family. Some of the amenities of this 'home' include a wine cellar, marble shower, billiard room, steam heat. The home was constructed of adobe bricks made on site. The home is now known as the Douglas Mansion. The mansion is currently a museum which displays photographs, artifacts, and minerals. On view there, is an interesting 3D model of the town which shows its underground mines. There are numerous displays recalling the history of this former mining town. For those bringing a lunch, there is a picnic area on the grounds.
Just south of the mansion is the abandoned Little Daisy Hotel which was used as a dormitory for the miners. It is only the shell of a building now.
The Little Daisy Mine was the second bonanza mine in Jerome along with the United Verde mine. Back in 1929, Jerome had a population of 15,000. The Great Depression of the 1930s and low-grade ore deposits brought an end to the Little Daisy Mine in 1938. In 1953, Jerome became a ghost town. The population dwindled to about 50 townsfolk.
Against this historical background, Jerome has slowly been transformed into an interesting tourist site which includes shops, galleries and restaurants to complement your visit. Jerome is approximately 27 miles south on State Route 89A from Sedona. For more information on Jerome, contact an Innkeeper.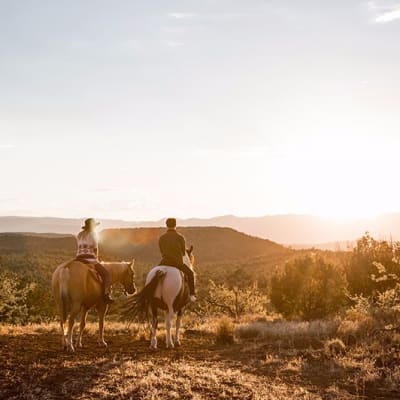 Horseback Riding
One of our guests' favorite morning activities is horseback riding in Sedona. There are many trails and much to see while horseback riding at that wonderfully slow pace.
The M Diamond Ranch does it right. They offer many different options: a 1, 2, or 3 hour trail ride, a Ranch Rendezvous dinner or a cowboy lunch on the trail and many other ride packages.
The M Diamond Ranch is a real working ranch. You can learn how they have worked for 100 years to preserve it. They take great joy in offering their guests a taste of the traditional Arizona ranch lifestyle. In addition, they are committed to wildlife preservation.
You can also choose to do the evening "Ranch Rendezvous" starting with a trail ride and then a wagon ride to "The Sedona Lookout" where you will be treated to a cowboy cookout and live entertainment. You'll sing along with Alvie Self, a member of the Rockabilly Hall of Fame and his acoustic guitar and fiddle. This takes place while you enjoy a mesquite grilled steak dinner.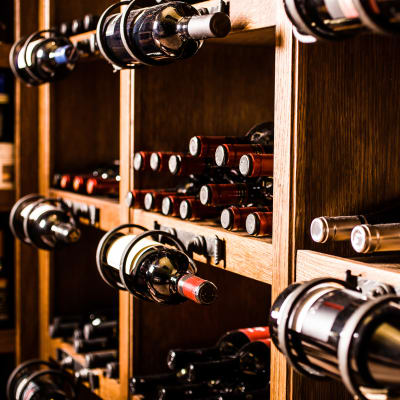 Wineries
Northern Arizona wineries are enjoying a growing reputation for creating excellent local wines. The wineries below offer sophisticated tastings to enrich a tour of the area's ever-improving wine making facilities. Talk to the Innkeeper/Concierge for more detailed information.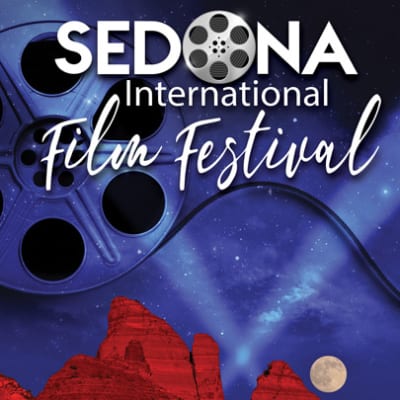 Sedona International Film Festival
The Sedona International Film Festival is 9 days of pure movie heaven presenting full length films, foreign and student films, animation, documentaries, drama and shorts. Sedona welcomes amazing industry guests such as directors, writers, celebrities and other filmmakers as they participate in the festival. Each year Alma de Sedona is honored to host guests of SIFF who are here for the festival. You never know who may be staying here! In the past, we have hosted several known directors/producers.
During the film festival, we serve our morning meal a bit earlier so guests can get out to the first show times with our missing our fabulous breakfast and organic coffee! Stay with us and we will provide you with bottled water and a variety of snacks to take to the movies with you!!
Alma de Sedona has the benefit of being in the middle of all the film venues. Just 1.1 miles to Mary D. Fisher Theatre and Harkins Theatres and 2.2 miles to the Sedona Performing Arts Center (SPAC). You will be able to get to any of these locations with ease!
Join us February 23 - March 3, 2019 for a day or two or all 9 days! This year festival celebrates its Silver Anniversary of 25 years and promises more than 160 meticulously reviewed and selected films. Indulge in wonderful movie viewing, the rich Red Rock surroundings of Sedona and the luxury of your room at the Alma de Sedona Inn as you become part of this exciting and festive atmosphere. In addition, take advantage of our seasonally discounted rates. Book your room now!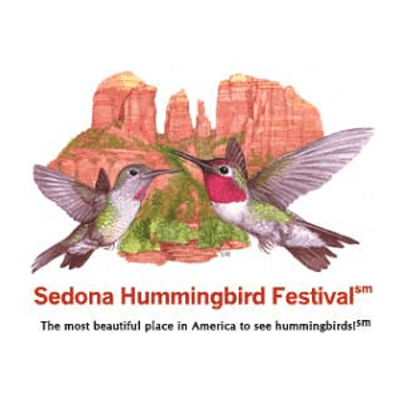 Hummingbird Festival
The Hummingbird Festival will be back in 2019. Check back later for dates.
The 6th Sedona Hummingbird Festival will took place in July of 2017 at the Sedona Performing Arts Center with presentations by invited hummingbird experts in the areas of science, gardening, photography and conservation.
Presentations: 3 days of presentations by hummingbird experts from around the world in the modern, air-conditioned Sedona Performing Arts Center. The Alma de Sedona Inn is located 2.2 miles north of this beautiful venue, making it an ideal location for lodging.
"Birds & Blooms" Hummingbird Garden Tours: Each ticket is valid for two days, permitting a self-guided garden visit at your own schedule one or both days. This allows you to visit the gardens and spend as much time as desired but still see lectures on the opposite day.
Gala Banquet Celebration: A delightful highlight of the 3-day event takes place Saturday evening, with dinner and good times.
Banding (free): See a tiny numbered band attached to a hummingbird's leg so that its movements can be scientifically followed!
Exhibits (free): The Hummingbird Marketplace (exhibitors and vendors area) is held in the lobby of the Sedona Performing Arts Center, with easy access to shopping opportunities for "everything hummingbird." As before, no admission fee!
Food Vendor: The Sedona Community Center will be our food vendor providing both a continental breakfast in the early morning and lunch selections each day. They will also have drinks available for sale, so you can enjoy a meal without having to leave the facility.
Birding Trips: Birders will have the opportunity to visit one of three different habitats, Page Springs Fish Hatchery, Sedona Wetlands and Oak Creeek Canyon. Trips are led by the Northern Arizona Audubon Society and Tim Webber, local ornithologist.
A highlight of this year's festival was that Jim Pryke, Alma de Sedona Innkeeper/Concierge, presented his first ever children's illustrated book, Herman Hummingbird's Harrowing Adventure. The book is available on line at Amazon or you can purchase an autographed copy at the Inn.
Check out the website for additional information. If you have always wanted to know ways to attract Hummingbirds to your garden and how to care for them and their feeders, the website has information for you.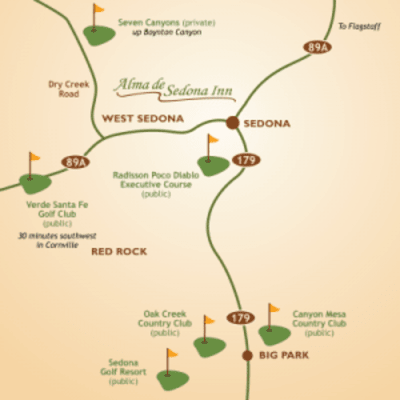 Golfing
Oak Creek Country Club (Public Course)
Approximately 10.2 miles and 21 minutes driving time
Sedona Golf Resort (Public)
Approximately 10.5 miles and 22 minutes driving time
The Club at Seven Canyons (Private)
Approximately 4.5 miles and 11 minutes drive time
Verde Santa Fe Golf Club (Public)
Approximately 16 miles and 23 minutes drive time