Posted by: Lori Reinhold
Sedona knows how to celebrate Cinco de Mayo right. Arizona's location on the border with Mexico means that hispanic culture is alive and well within our state. When you visit Sedona, you'll have access to delicious Mexican cuisine and many authentic ways to experience the rich and diverse culture of Mexico. Here are our top picks for celebrating Cinco de Mayo in Sedona.
The Cinco de Mayo Celebration at Tlaquepaque Arts & Crafts Village is simply the best fiesta in town. This colorful and authentic festival honors all aspects of Mexican history and heritage, including food, music, dance, and art. There will be mariachi bands, traditional folkloric dance performances, face painting, a pinata, and of course, lots and lots of delicious Mexican food. Head to the Great Sedona Chili Cook-Off to taste and vote for the best chili in the city, hosted by the Sedona Rotary Club. Admission is $15 (children under 12 are free) and there is a trolley service from the Sedona Municipal parking lot. The fiesta is also a great excuse to wander around the beautiful grounds of Tlaquepaque, which was modeled after a traditional Mexican village.
There is no shortage of restaurants in Sedona where you can celebrate Cinco de Mayo simply by savoring some delicious and authentic Mexican cuisine. 89 Agave Cantina specializes in Sonoran-style cuisine. This bright and colorful space truly captures the lively spirit of Mexico. They serve up all the Mexican classics you crave-think enchiladas, fajitas, tamales, and tacos-along with a variety of delicious Mexican beers, cocktails, and margaritas. Stick with a classic margarita or get adventurous with their Prickly Pear, Serrano Pineapple, and Ginger Lemondrop varieties. Like guacamole? 89 Agave puts their own spin on this traditional Mexican delight, offering bacon guacamole with charred poblanos and cotija cheese or fruit guacamole with pomegranate, mango, and almonds.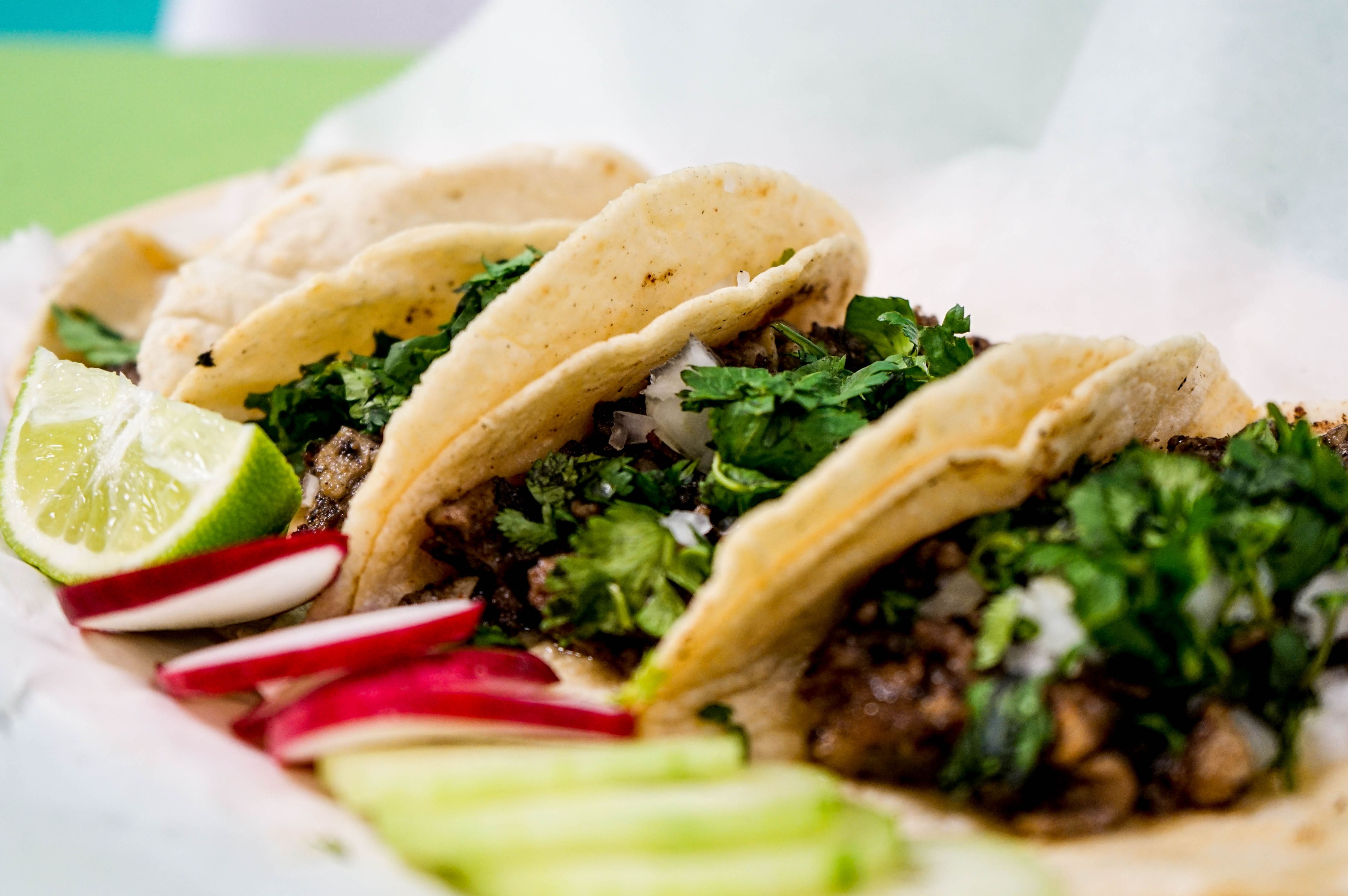 For something slightly more upscale, try Elote Cafe. The chef at Elote, Jeff Smedstat, spent over 20 years traveling through Mexico to learn about the country's diverse culinary & cultural traditions. He brings this expansive knowledge to every plate he serves. Elote Cafe combines the tastes of Oaxaca, Veracruz, and Puebla with the flavors of Smedstat's native Arizona. At Elote you will enjoy Mexican classics with a Southwest Twist. Start off your meal with their signature appetizer, Elote. We also recommend their pork cheeks, brisket enchiladas, and buffalo mole poblano.
Tortas de Fuego is a comfortable and friendly hole-in-the-wall Mexican restaurant with two locations, one in West Sedona and the other in Oak Creek. They specialize in tortas, a hearty type of Mexican sandwich, but also serve up burritos, huaraches, flautas, brazeros, quesadillas, tacos, seafood, and a variety of vegetarian dishes. Another great option is Tamaliza, which serves some of the best tamales in Sedona. Their gourmet tamales are made fresh daily with non-GMO organic corn masa. Fillings include pork, chicken, or vegetarian and vegan options. For those with big appetites, we recommend their Tamale Supreme, topped with spinach, black beans, cheese, salsa, guacamole, sour cream, and chips. If you aren't in the mood for a tamale, you can enjoy tasty tacos, enchiladas, chiles rellenos, chicken mole, and more. Tamaliza's authentic cuisine is served in a low-key atmosphere with charming Mexican decor.
Planning a trip to Sedona, Arizona? Book a stay at the Alma de Sedona Inn for warm service and unbeatable red rock views.