Posted by: Lori Reinhold
Are you looking for a little culture during your time in Sedona? Lucky for you, the city is filled with many wonderful opportunities to explore the region's rich art, history, and culture. Though Sedona doesn't boast big, high-profile institutions like New York or Chicago, our charming museums, arts centers, and historic sites offer travelers a more unique and intimate cultural experience. Here are three one-of-a-kind museums to add to your Sedona itinerary.
1. Sedona Heritage Museum
The Sedona Heritage Museum considers itself the proud caretaker of Sedona area history. The museum aims to preserve the rich history of Sedona, from 1876 to the present. At the museum, you will learn about early homesteaders and pioneers, the orchard industry, the Golden Age of cinema Westerns, ranchers, cowboys, and more. Their variety of unique, tastefully curated exhibits on everything from wedding dresses to the telegraph will leave you feeling fascinated and informed. In addition, their archives boast a wide variety of research materials that relate to the history of the greater Sedona area. It currently includes over 3,000 artifacts, almost 30,000 historic photographs, about 300 oral history audio and video tapes, and an extensive research library, all available to the public during regular museum hours. The museum is open from 11-3pm every day of the week, except holidays. The cost is $10 with audio, $7 self-guided, and $3 for children.
2. Sedona Arts Center
Sedona Arts Center is an incredible cultural organization in Uptown Sedona that offers year-round classes, exhibitions, festivals, and cultural events with the goal of enhancing the creative life of the Verde Valley. The Center's Fine Arts Gallery features beautiful works by over 100 local and Native artists working in a variety of media, including sculpture, painting, ceramics, photography, and more. Their exhibitions regularly change, so there is always something new to see. While you are here, consider signing up for one of their excellent classes or workshops taught by experienced local artists. It is a great way to become a part of the Sedona arts community while getting your creative juices flowing.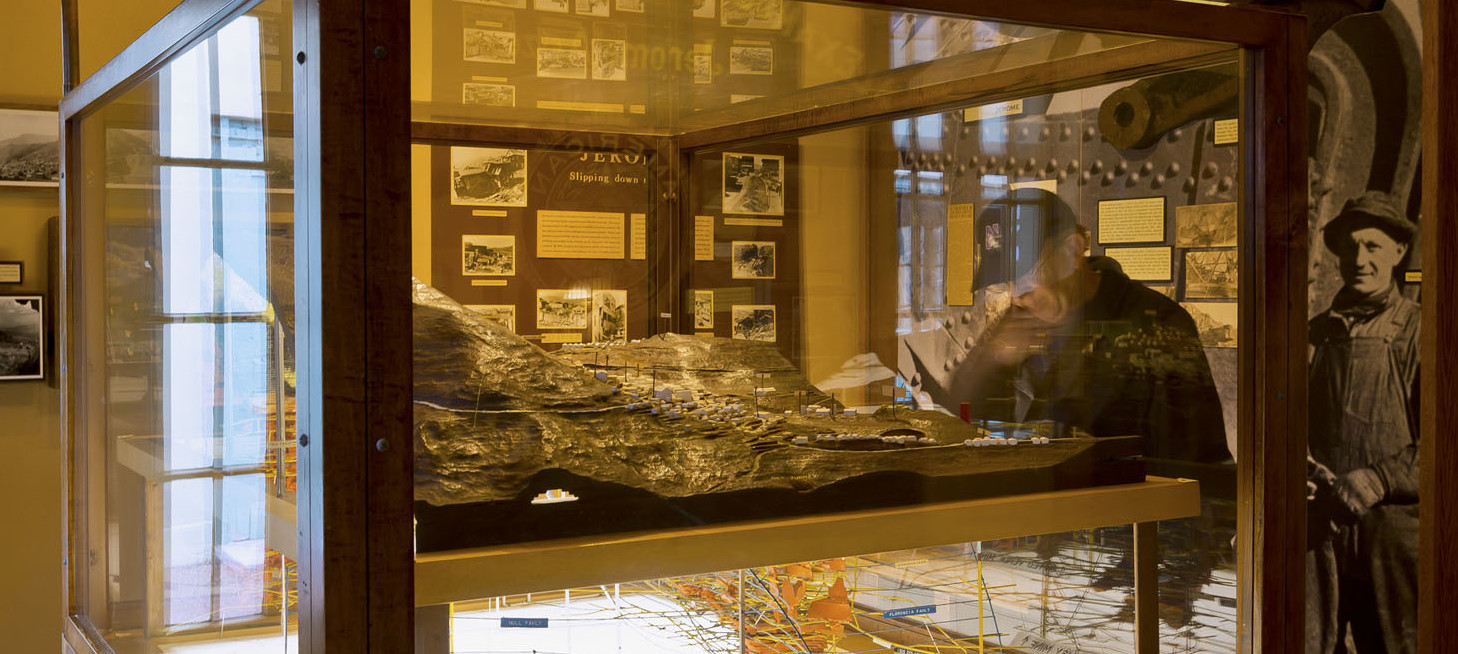 3. Jerome State Historic Park
The Jerome State Historic Park is located about 40 minutes away from Sedona, but it is well worth the trip if you are curious about Arizona's early mining and pioneer history. This striking historic landmark is located on a scenic hill above Daisy Mine, which was erected after copper and silver were found in the area in 1876. Located in the former mansion of the Douglas family, the museum includes photographs, artifacts, minerals, an informational video, and a 3-D model of old Jerome and its underground mines. Outside, you'll find old mining equipment, classic cars, and a 1,900 foot-deep mining shaft, deeper than the Empire State building is tall.
4. Arizona Copper Art Museum
Arizona has produced over 100 billion pounds of copper. That's why the call us the Copper State. The Arizona Copper Art Museum in Clarksdale tells the fascinating story of copper in Arizona, combining history with excellent artifacts to create a one-of-a-kind museum. The museum is also home to over 5,000 works of copper art, architecture, kitchenware, drinkware, and more. Some items date all the way back to 3500 B.C.
Planning a trip to Sedona, Arizona? Book a stay at the Alma de Sedona Inn for warm service and unbeatable red rock views.