Seasonal Specials
Take advantage of the Seasonal Specials available at Alma de Sedona Bed and Breakfast Inn in beautiful Sedona, Arizona and save big on your next visit to beautiful Red Rock Country!Our specials change for each upcoming season and, based on availability, we may offer last minute discounts on selected rooms and rates. Be sure to check back here often to find a listing of our all of our current specials.
We accept Gift Cards from Arizona Association of Bed & Breakfast Inns (AABBI). We do not accept any other Gift Cards.


Way Cool Summer Special
May 29, 2020- September 3, 2020

It's way cooler in Sedona in the summer than it is down in the Valley, so we are offering some way cool rates to get you to come here and cool off. Come enjoy the pool, take an early morning hike, a sunrise balloon ride or any other fun activity that Sedona has to offer. You will save up to 20% off our regular rates. Our reservation system has the correct seasonally discounted rate, so no need to ask for the special. Your reservation will automatically post the discount. Not valid with other specials, packages, groups, prior bookings, holiday periods or with 3rd party bookings (OTA's). No additional discounts will be applied. You must book directly with us via phone or our online reservation system.


Wonderful Winter Special
January 5, 2020 - February 11, 2020

Need a break 'after the rush'?? Sedona is the perfect way to unwind and relax. Spend time on the land, pamper yourself with a well-deserved massage or facial, or maybe just sit by the fireplace and read. Whatever way you enjoy relaxation, you can find it here in Sedona! Our relaxing winter rates make it much easier to pamper yourself. Posted rates have already been discounted. Not valid with other specials, discounts, packages, groups, prior bookings or with 3rd party bookings. Not applicable during holidays. NO GIFT CARDS accepted during this promotion.


Room Packages
Take advantage of the "Suite" Deals and Packages available at Alma de Sedona Bed and Breakfast Inn in beautiful Sedona, Arizona!
Our package offerings are growing all of the time. Check back here often to see what we've recently added. With savings on your room and your activity, it's a real "suite" deal for you. You can also sign up to receive our promotions via email from our home page.
We only accept Gift Cards from the Arizona Association of Bed and Breakfast Inns (AABBI).
Bed and Breakfast Packages (All packages are based on stays of 2 consecutive nights and are for 2 people)
Red Rock Romance:
It's not just for Valentine's Day!! Come to Sedona and enjoy the romantic views, the romantic restaurants, and the romantic rooms. Pamper yourself and your love with our best available King room, a side by side couples 1 hour massage, and a $75 dinner certificate at The Golden Goose American Grill. The Goose has live music Sunday, Tuesday, and Thursday. Voted one of the 10 Best restaurants in Sedona by USA Today. Stay with us for 2 consecutive nights, enjoy the 2 person Jacuzzi tub, a romantic fireplace, a private patio, and enjoy the romance! Additional nights may be added at regular room rates.
Cost $799 plus tax (2 people). Not valid with other specials, discounts, packages, prior bookings or with 3rd party bookings. LIMITED AVAILABILITY and a preferred 7-day advance notice.


Illuminate Film Festival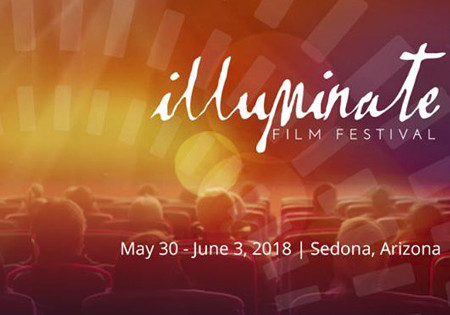 Attending the Illuminate Film Festival? We are conveniently located between both venues: Mary D. Fisher Theater and Sedona Performing Arts Center (SPAC). Alma de Sedona will also be on the shuttle stop for your convenience. This special is only available to those with tickets for the festival.